Hearing aids will help you hear better in all kinds of environments. Sometimes, however, a situation might be a little too tough for these devices to give you the best clarity. Maybe it's a complex accent on TV, lunch in a busy cafe, or sitting in a large meeting. One solution is looking at the latest hearing aid technology. If you're not quite there yet, several accessories can enhance your hearing aid performance.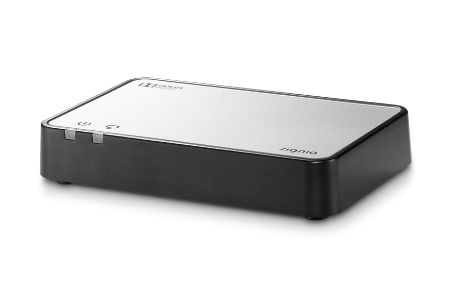 TV Streamers
The sound coming from your TV can be difficult to hear clearly with hearing aids. Different tones, frequencies, action scenes overlapping the dialogue, or characters whispering secretively to each other. Not to mention the clarity you can lose from listening to a strong accent. And it can be even more difficult to enjoy if watching with someone and having to adjust the volume. That's where TV streamers come in. These little boxes plug into the audio outputs of your TV and then connect to your hearing aids. The result? TV streamed directly into your hearing aids. This offers maximum clarity, volume control at your fingertips and lets you stay social throughout the movie. TV Streamers can also connect to personal computers and laptops and pair to several hearing devices. So if more than one person is wearing hearing aids and watching TV, you can enjoy it all together.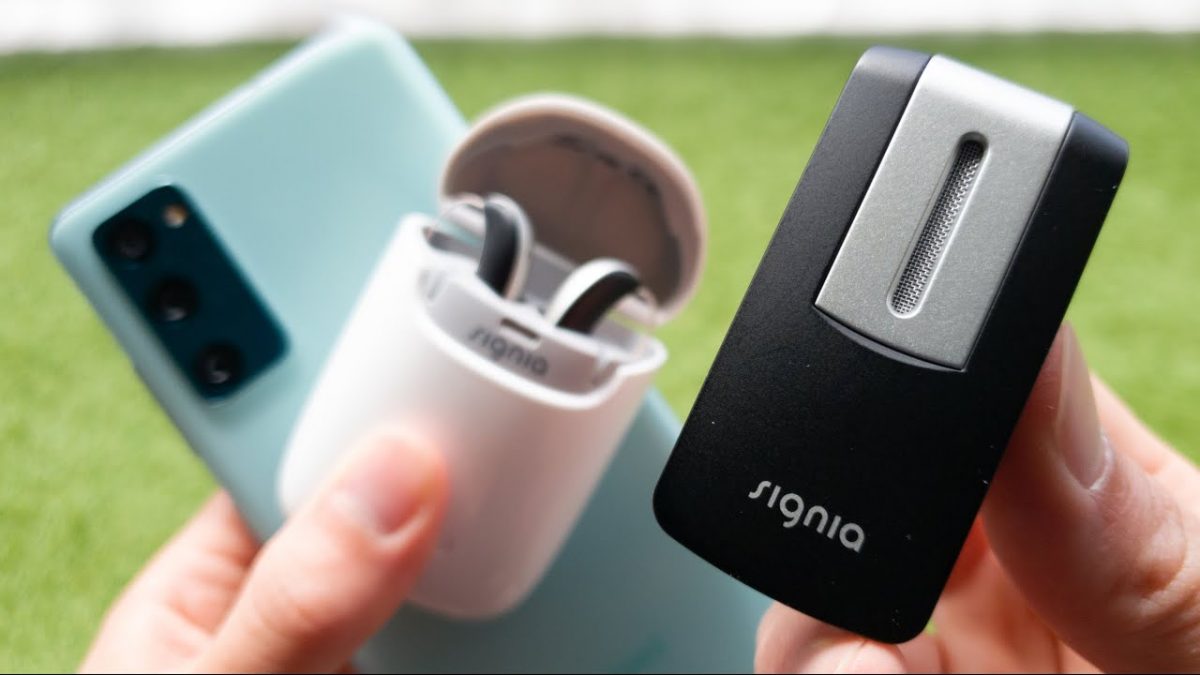 Portable Microphones
As the title indicates, these are very literally small microphones picking up and streaming sound to your hearing aids. They can be placed either on a table or clipped onto someone's shirt/collar. For example, putting a microphone on the table in a noisy restaurant will help pick up voices more clearly. You can place them on a conference podium in front of a speaker as well. Or you can clip them to a person's shirt for a more direct feed. Many can also be connected to sound/music using an auxiliary cable to get the sound directly transmitted.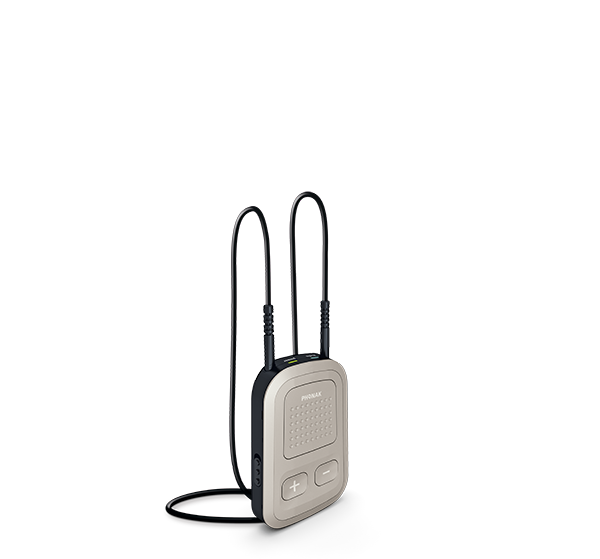 Streaming Connectors
Most of the latest hearing aid models come with direct Bluetooth streaming abilities. However, if your device is a bit older or not Bluetooth compatible, you can still find ways to get connected. Stream connectors are small devices that act as an adaptor between your hearing devices and phone. The connection goes directly to your phone and plays music/phone calls straight to the hearing aids. Without external noise or feedback, you will hear the phone conversations or music directly in your ears. And no more issues hearing the phone ring!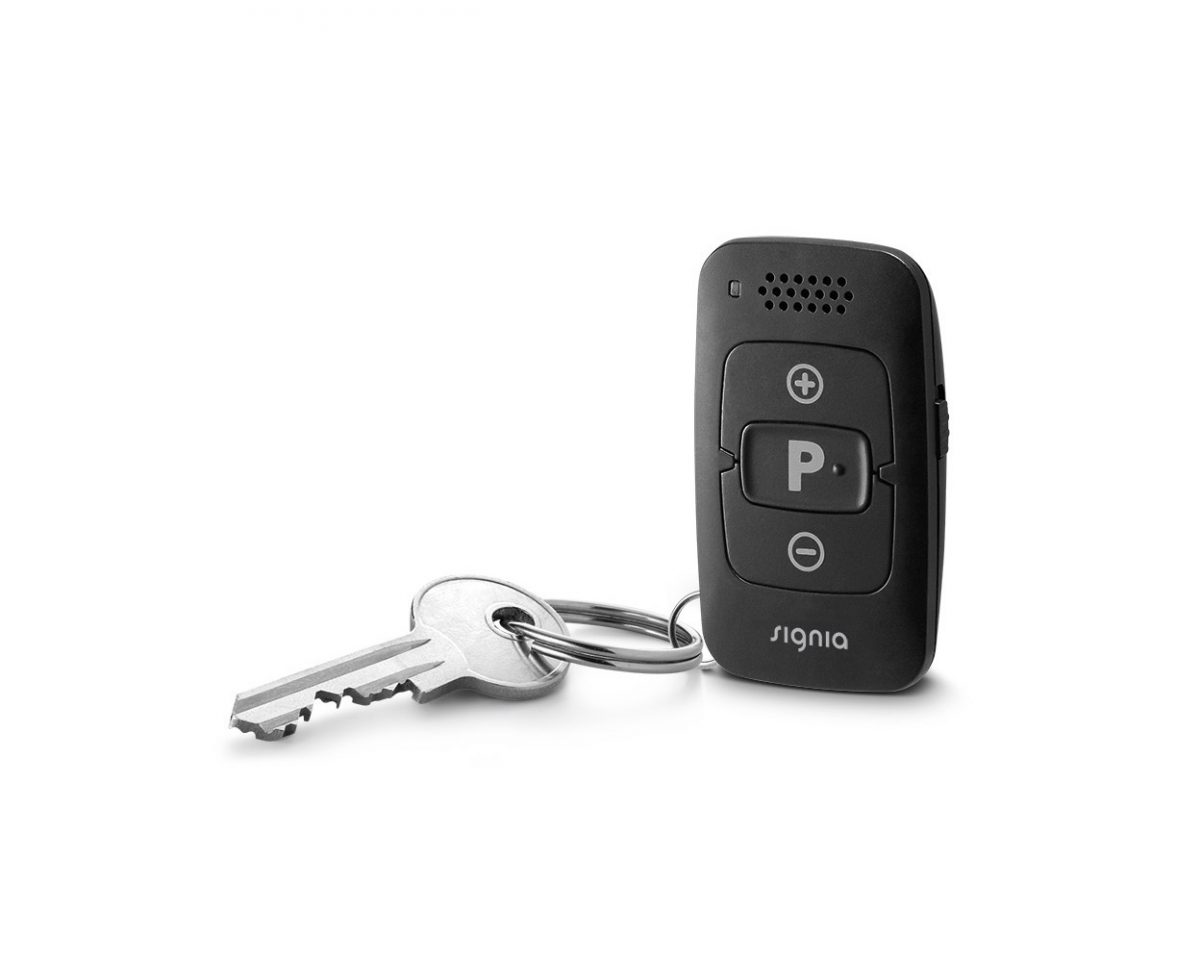 Pocket Remotes
Adjusting your hearing aid volume or programming can usually be done with the device buttons or through your phone. However, if you find this is not possible or want something more discreet, pocket remotes are a great option. These small remotes fit discreetly in your pocket or handbag, with easy to use buttons. This way, you can seamlessly change the volume on your hearing devices or scroll between pre-set programming.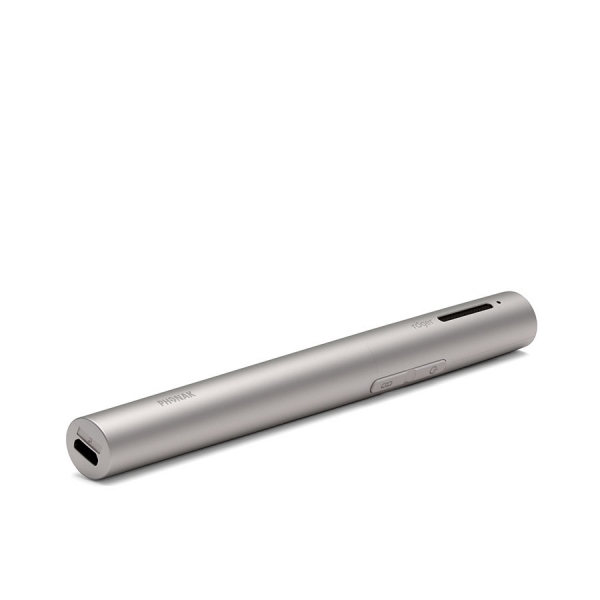 "Roger" Products
Finally, if you wear Phonak branded hearing aids, a "Roger" product may be your new best friend. There are several different models with different shapes and different functions. "Roger" products act as a multi-feature accessory. They are used as microphones, streaming connectors, TV streamers and more, with nifty little features. The Select model will allow you to specify which directions to amplify within a 360-degree radius. The On model focuses on adaptation, with automated microphone sensors and multiple wearing options for all environments. Furthermore, specific environments such as classrooms and lecture halls may already be equipped with "Roger" technology. Just connect a "Roger" device on your end, and you'll get even more distance to the speaker and discretion. 
Time to accessorise!
Every hearing aid brand has its version of each accessory, with a different name and sometimes added features. But fear not! Your Falls of Sound team will be able to direct you to the correct device and features. You will order them under your name in your clinic, and the team will help with the setup. So if you feel like your hearing might be missing that little something, give us a call at 3378 5999 for Indooroopilly and 5443 8993 for Maroochydore. We look forward to accessorising with you!