Ringing, buzzing, whistling, roaring, humming and/or other noises in your ears can drive you insane – and honestly, make you question whether you already are. You know the sounds aren't real, so why do you hear them?
What Causes Tinnitus?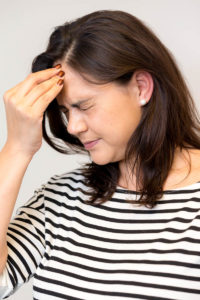 Prolonged exposure to loud noise
Damage and loss of sensory hair cells in the cochlea of the inner ear
Age
Certain medications
Anxiety and psycho social stress
Tinnitus is often associated with hearing loss
What Should I Do?
Call us to book an appointment for professional advice from our Audiologist at Falls of Sound.
Undertake a hearing test to eliminate any hearing loss associated with Tinnitus.
Consider trialling hearing aids. They may help to reduce your Tinnitus – even if you do not experience a hearing loss.
Bottom Line

There is no permanent cure for Tinnitus, but it can be managed so the effect it has on your quality of life can be minimised – if you seek help from the right people.

Take control of your Tinnitus and contact Falls of Sound today.