There has been an increasing trend in recent years in the installation of Assistive Listening Systems (ALS) in cinemas, theatres, public meeting rooms, churches and other centres where groups of people gather.
The installation of an appropriate ALS provides a means of delivering clear sound at adequate listening levels to people with a hearing loss who are affected by distance from the source ( e.g. speaker or vocalist), background noise and reverberation (echo). It helps them to understand speech and enjoy music and other significant sounds during movies, stage performances and other presentations. Many people using an ALS with their own hearing aids will usually hear better in these situations.
There are three ALS wireless technologies available:
Frequency Modulation (FM) Listening Systems.
Audio Induction Loop Systems.
Infra-red Listening Systems.

What is FM? What is the benefit to you?
FM is a wireless communication technology which is very common today for many different applications including baby monitoring systems and walky-talkies. An FM system to improve understanding in noise works on the same principle. The transmitter microphone sends the speakers' voice via radio waves, wirelessly to a miniature receiver worn by the listener. The receiver can be worn alone by someone with near normal hearing or coupled to the persons' hearing aid.
Even with the best hearing instruments, most hearing-impaired people notice they have difficulty hearing in certain situations such as using a telephone, watching television, during a business meeting, or in a restaurant. Using a wireless communication system (FM system) makes communication in all these difficult situations much easier.
"Easy link and Mylink in conjunction with my hearing aids has done a great deal of good to me. By using this device I am able to listen very clearly the speech addressed in a meeting even if I sit in the last row. I realise how much I have missed all these days. I am able to listen clearly to TV programmes from any distance in the room. And even if I have to go to another room in the middle of a programme, I can continue to listen carefully." Mr. A S from Chapel Hill. Read Full story.
How does it work?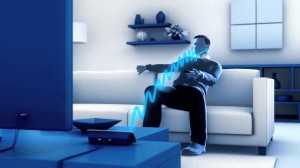 Depending on its microphone mode, the transmitter picks up one or more voices and suppresses unwanted background noises. This increases the clarity and audibility of the individual voice.
Understanding over distances
Voices are picked up by the transmitter and are wirelessly sent to the hearing instrument allowing greater speech recognition.
Connection to audio sources and telephone
Audio sources (TV, CD, PC, MP3, etc.) and telephones can be connected to FM transmitters with the help of the audio input or Bluetooth link for mobile phones.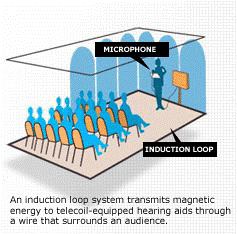 Loop Systems
Loop Systems transmit directly to hearing aids with telecoils (T-coils), so hearing aids may also serve as wireless loudspeakers, delivering clear, sharp, sound to the ears. This can be achieved in communities where churches, auditoriums, drive-up business windows and home TV rooms all broadcast their sound directly through these in-the-ear loudspeakers – thanks to the refinement of "induction loop" systems. A Loop System can be installed in your living room or meeting area. If you would like more information on telecoils and loop systems, please contact us for costs involved as well as for information on the installation of loop systems.
Infra-red Listening System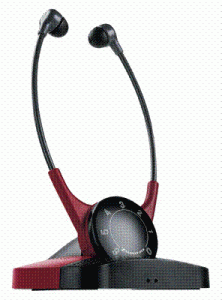 An Infra-red Listening System utilises infra-red light waves to transmit the sound signal from a public address system or another sound source such as a television, directly to the personal receiver used by the listener. The areas served range from small meeting rooms to large cinemas and auditoriums. Cordless TV stethoset headphones ensure that you can enjoy TV and music in optimum sound quality without disturbing others. You simply adjust your individual volume preference directly on the headphones. If you wear a hearing aid and often have problems with the TV volume, receivers such as a neck loop can be used to transmit sound directly into your hearing aids via the telecoil.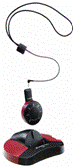 Assistive Listening devices – where are they installed? Loop Systems: Cremorne Theatre, Playhouse Theatre, Roundhouse Theatre, Conservatorium, Judith Wright Centre, South Bank Complex IMAX Building, Brisbane City Hall Main Auditorium, State Parliament Function Rooms & Public Gallery of Chamber Headsets/IR Systems: Megaplex Cinemas Indooroopilly, Eldorado Cinemas Indooroopilly, Palace Centro, QPAC, Brisbane Powerhouse, Lyric Theatre, Concert Hall. If you know of any other places where ALD's are installed, please let us know so we can add them onto our more extensive list in the office.