It is not often that a product introduction can really get us excited here at Falls of Sound. Our industry is developing so fast that sometimes it seems new advances are being made daily. But, there is news coming that has got the entire office buzzing like a beehive. Signia is bringing its Styletto line to Australia and we are going to be one of the first hearing clinics to be able to offer it to our clients.
You may ask, what makes the Styletto so amazing? Well, listen to this.
The Styletto is one of the most advanced hearing aids on the market. It is fully NX functional meaning that you can move from an office conversation to a busy street. Then go to a rock concert and enjoy true fidelity and natural sound all along the way. Even your own voice will sound natural to you.
If you do need to make any adjustments you can do it easily and discreetly with the touchControl App™ and the miniPocket™ making it a snap to adapt to any situation. Perhaps best of all is that the Styletto delivers you a level of autonomy that has been unheard of in hearing aids before.
Thanks to its unique lithium-ion batteries and ultra-slim portable charging case, you can enjoy four full days of crystal clear hearing without ever seeing a plug or cable. Weekend hiking trips, camping with the family, quiet getaways with someone special were never this easy or sounded so good.
And by the way, all of these nifty little features are wrapped up in a comfortable little package that comes closer to being a fashion accessory than a clunky device. The Styletto comes in three different colour combinations. Dark Granite / Silver, Cosmic Blue / Rose Gold, and Snow White / Rose Gold. It's slim, trim and as beautifully crafted as any fine piece of jewelry.
[row ]
[col span="1/3″ ]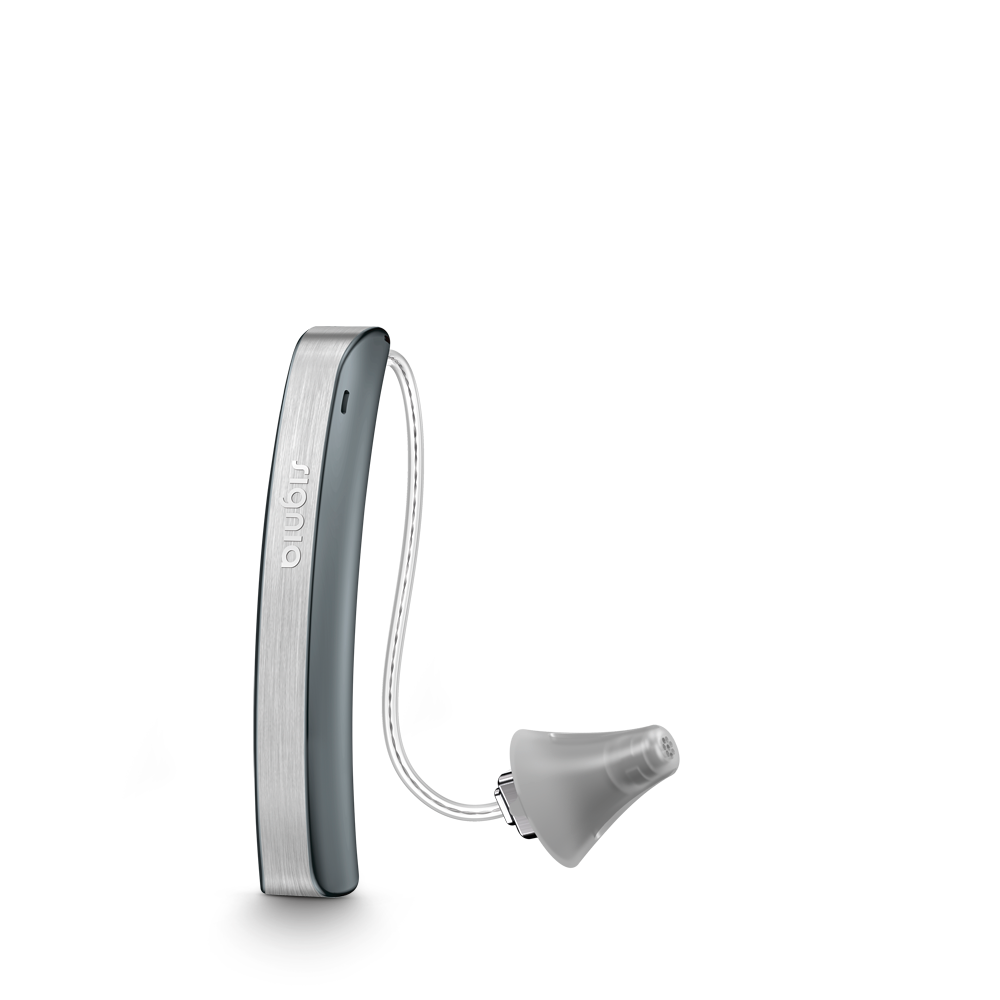 [/col]
[/row]
I think you can tell just how excited we are about this introduction and hope you can understand why. If the Styletto sounds like something you think you would like to try, give us a call for more details. Available at both clinics.