Resound releases more models in their new Verso range of hearing aids.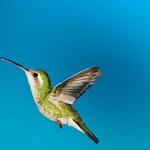 Resound Verso hearing aid now available in in Verso 9/7/5
More freedom:  When you're on the go, moving from one place to another, the hearing aids automatically adapt to provide you with the ultimate sense of understanding and awareness. So hearing is easy and comfortable wherever you are.
More pleasure and comfort: Even in the most strenuous listening situations, you'll notice that ReSound Verso hearing aid  makes sounds more nuanced. That's because ReSound Verso comes with unique features that make voices sound clear, phone calls feel natural and music come alive.

More discreet: Every ReSound Verso hearing aid model is designed to be sleek and comfortable – including some of the most discreet hearing aids available. And all models come with our iSolate™ nanotech coating, which makes them moisture repellent and durable.