---
Falls of Sound has a contract in place with Australian Government Hearing Services Program.
---
How does it work?
The Australian Government Hearing Services Program (the Program), funds the Hearing Services Program (the Office) to manage the issuing of vouchers to eligible clients so you can access a range of hearing services.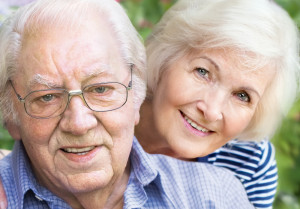 Included hearing services:
an extensive hearing assessment completed by a qualified hearing practitioner 

;

access to a wide range of quality hearing devices, made by leading manufacturers

;

once fitted, you will receive advice on how to maximise the benefit from your new hearing device

;

hearing rehabilitation services and support, will be accessed even if a hearing device is not suitable to your hearing needs

;
access to an optional annual maintenance agreement where, for a small fee, you can receive repairs and batteries to support your hearing device.
Who is eligible for a government funded Hearing Test

?

You are eligible to apply for a Hearing Services Voucher which entitles you to a Government funded hearing test if you are an Australian Citizen or permanent resident 21 years or older and you are:
a Pensioner Concession Card Holder;
receiving Sickness Allowance from Centrelink;
the holder of a Gold Repatriation Health Card issued for all conditions;
the holder of a White Repatriation Health Card issued for conditions that include hearing loss;
a dependent of a person in one of the above categories;
a member of the Australian Defence Force; or
undergoing an Australian Government funded disability management services and you are referred by your disability employment services case manager.
If any of the above eligibility requirements fit you, complete this secure form to start your application.
Current HSP (Hearing Services Program) Voucher holders?
If you currently receive hearing services from another hearing provider and would like to receive these services from Falls of Sound? 
Please complete the form above or give us a call 5443 8993 or 3378 5999.