The days of large, indiscreet hearing aids are long gone
Technological breakthroughs have resulted in hearing aids that are smaller than ever before – in fact, very often far less noticeable than wearing glasses. Modern hearing aids are small and stylish and come in a vast range from invisible-in-the-ear instruments to discreet behind-the-ear instruments to suit every personality and different types of hearing loss. There are hearing aids available to suit all tastes, colours to match any skin or hair, very technologically advanced or basic and to suit your budget.
Invisible In the Canal (IIC)​

It's tiny in size, almost invisible, and delivers excellent sound quality and comfort. Eliminates the muffled effect typical of other in-the-ear hearing aids.
Ultra discreet hearing aids
Smallest handcrafted deep-fit CIC
Deep placement, almost invisible from the outside
Computerized design is then individually handcrafted, enabling particularly small construction
Completely-In-the-Canal (CIC)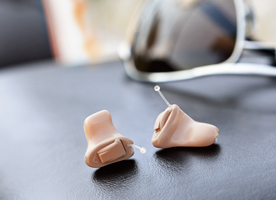 Incredibly powerful and extremely intelligent.
The CIC hearing aids are specially designed to enrich the lives of people with mild to profound hearing loss.
Sleek, stylish, and tailor-made for a precise fit, CIC hearing aid is as discreet as it is comfortable. Motion custom hearing aids come in a range of styles and are available with built-in wireless that connects to your favorite audio devices. Wireless connectivity is all possible with these small designs!
Receiver In the Canal hearing aid (RIC)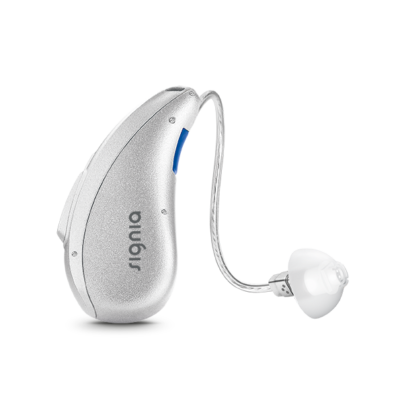 These models are smaller than standard Behind The Ear hearing aid models and are available for mild to severe hearing loss. They can be worn comfortably behind the ear. RIC hearing aids are the most popular style for the following reasons:
Tiny sleek award winning designs available!
Available in a whole range of colours
Very light, you won't even feel you are wearing hearing aids
Almost invisible due to the very thin receiver tube that is adjustable to fits perfectly in every ear
The amplification can be adjusted if your hearing changes
Latest technology and can fit all of the features of the hearing aid
Wireless technology like Bluetooth available at almost all price levels
Rechargeable batteries available so no need to change the tiny hearing aid battery at all!
In-The-Ear (ITE)
All the components are housed in a shell that sits snugly in the visible part of your ear.
Behind The Ear (BTE) Hearing Aids
With a severe to profound hearing loss, you may need an ultra powerful hearing aid. A lot of improvement is seen in these powerful devices with all the features you can imagine.
In-The-Canal (ITC)
These sit in the ear canal, making them virtually invisible.
Contact Us

Book a test today and hear how good life can be
For more information, please contact us on 07 3378 5999 for Brisbane, 07 5443 8993 for the Sunshine Coast and 07 5319 2444 for Caboolture or submit your enquiry below.